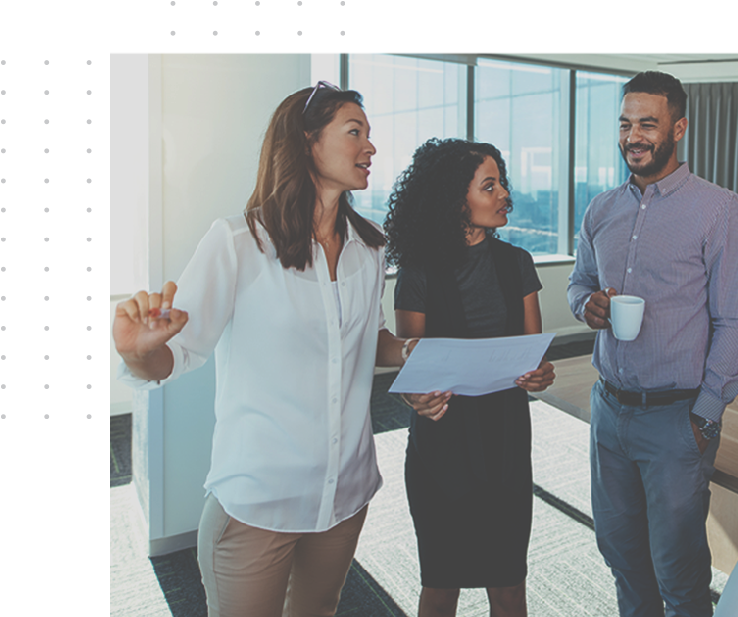 Join Our Team
We are not commodities—we are people. Just as we search for purpose in life, we should find meaning in work. Our leadership believes in the power of purpose, ideas, and commitment. As you contribute your time, talent, and solutions, you'll see the impact you make at Sheppard. If you're a goal-oriented, passionate individual who's ready to be part of something bigger, then Sheppard is the place for you.

Wealth Management Associate
Term
Permanent/ Full-Time
Description
The incumbent is required to assist the director to offer Sheppard's comprehensive suite of investment and insurance related services to his existing and new/potential clients.
Salary
Competitive salary and benefits package.
Qualifications
Training as evidenced by the possession of an Undergraduate Degree from a recognized University in Economics, Finance, Management, Accounting or in a related field. Minimum of two (2) years' prior work experience in an investment/insurance, sales-oriented industry.
Experience
• Ability to foster a spirit of teamwork and unity among people that allows for disagreement over ideas, conflict and expeditious conflict resolution, and the appreciation of diversity as well as cohesiveness, supportiveness, and working effectively together to enable each employee and the department to success.
• Ability to exercise tact and diplomacy in the performance of duties.
• Ability to exercise good judgment in a variety of situations.
• Ability to communicate effectively both orally and in writing.
• Ability to maintain a realistic balance among multiple priorities.
• Ability to quickly interpret information and present arguments in a clear and reasoned way.
• Ability to work under pressure at times to handle a wide variety of activities and confidential matters with discretion.
• Ability to work effectively both independently and as part of a team.
• Ability to handle confidential information with discretion, be adaptable to various competing demands, and demonstrate the highest level of customer/client service and response.
• Proficiency in Microsoft Office Suite.
Duties
Assists the director in all marketing and business development activities, which are designed to attract new business by helping to identify, qualify, and convert prospects into clients. Assists the director to ensure that all clients receive suitable financial advice based on their individual insurance and investment needs.Help to service clients proactively and addresses insurance and investment related questions. Nurtures relationships with existing clients that would promote the natural referral of advisors, friends and family members. Sources and collates all required client information (ensuring accuracy and timeliness) to support the opening of new accounts. Creates and maintain client profiles in relevant databases. Ensures the timely preparation and coordinates the collection of necessary documentation for all clients. Coordinates and maintains all administrative and service delivery standards for clients including but not limited to: premium collection, policy delivery, assist in claims process and any additional insurance related tasks. Arranges the payments and receipts for purchases and sales of client securities. Assists in the creation and updating of client financial plans in relevant electronic systems. Coordinates the preparation of reports, analysing data, and identifying solutions. Provides information and addresses all clients' questions and concerns, troubleshooting problems or escalating where necessary. Maintains professional and technical knowledge by attending educational workshops, reviewing professional publications, establishing personal networks, participating in professional societies. Performs other related duties as may be required.
Fill out the Application Form below and submit with your resume to hrgroup@sheppard.tt

Account Executive
Term
Permanent/ Full-Time
Description
The incumbent must be self-driven, with the ability to maintain a book of clients and also to attract new clients by offering a comprehensive suite of investment and insurance services which are tailored to each individual's needs. S/He will also advise clients on financial plans, whilst utilising knowledge of investment strategies, securities, insurance, and pension plans. Duties include assessing clients' assets, liabilities, cash flow, and insurance coverage; maintaining client records; and responding to client queries, escalating where necessary.
Salary
Competitive salary and benefits package.
Qualifications
Undergraduate degree (or equivalent) from a recognised institution in Economics, Finance, Management, Accounting, or in a related field. Certification in general and/ or ordinary long-term insurance would be an asset.
Experience
Minimum 3 years' experience in investments, insurance or finance related field.
Prior experience managing client roster.
Key Attributes
A competitive sales drive with the ability to create sales opportunities, multi-task, problem solve and analyse information. Good communication, administrative writing, and Microsoft Office skills are required. Must be IT proficient, professional and have the ability to adapt to a fast-paced environment.
Fill out the Application Form below and submit with your resume to hrgroup@sheppard.tt